August 12, 2019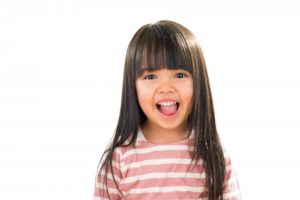 Now that it's officially August, it's almost time to send your little ones back to school! Hooray for parents—the dog days of summer are over. As you continue to check off important supplies on your child's back to school list, there's an important item that you're probably forgetting: a routine dental checkup. Summer is not only the best time to book dental appointments, but dental checkups are vital in setting your son or daughter up for a healthy and successful schoolyear. Keep reading to learn why you should always schedule your child's dental visit with your dentist in Waupun before school starts!
Why are Back to School Dental Checkups Important?
Tooth decay is one of the most common illnesses among children, and it can affect more than just their teeth. In fact, it's estimated that about 51 million school hours are missed each year due to dental problems. What's even more alarming is that about 20% to 30% of children suffer from chronic health issues due to poor oral hygiene. A simple checkup before school starts will ensure that your child's smile is healthy. Plus, if your dentist does find an issue, they can treat it while it's still small. Best of all, your little one won't be missing school to see the dentist.
Additionally, studies have shown that children with untreated dental problems are more likely to receive a lower GPA than those without. Dental pain or discomfort can also cause kids to lose confidence in social settings, which actually affects their entire development. Thankfully, dental checkups before the schoolyear can allow your child to continue building their education, social skills, and self-esteem.
What Occurs During My Kids' Checkup?
Friendly and caring dentistry from a young age is important for your children because it will influence their perception of oral healthcare for the rest of their lives. Your dentist will make your son or daughter's visit as comfortable and fun as possible.
First they will receive a cleaning from an expert hygienist, who will clean areas of the mouth that couldn't be reached at home. Then, your dentist will carefully examine their mouth and even take X-Rays to get a closer look at their teeth. They will make sure that your kids' gums are healthy and check for any warning signs of gum disease. They will also check for problems like oral cancer. While unlikely, this disease can develop in anyone at any age. This important checkup is vital in preventing and detecting oral health problems, but it's also a great opportunity for your loved ones to learn how to better take care of their smiles.
Ready to send your kids back to school with oral health confidence? Contact the dentist near you to request an appointment and get started on a successful schoolyear!
About the Practice
At Dentistry of Wisconsin, we have a team of 4 dentists who each have experience treating children and providing a comfortable experience. They understand the importance of oral healthcare at a young age, which is why they want you to add routine checkups to your child's back to school list. For any questions, they can be contacted through their website or by phone at their Waupun and Beaver Dam offices.
Comments Off

on Don't Forget to Add Dental Checkups to Your Kids' Back to School List!
No Comments
No comments yet.
RSS feed for comments on this post.
Sorry, the comment form is closed at this time.