Dental Crowns & Bridges – Waupun & Beaver Dam, WI
Rebuild Teeth with Custom-Made Restorations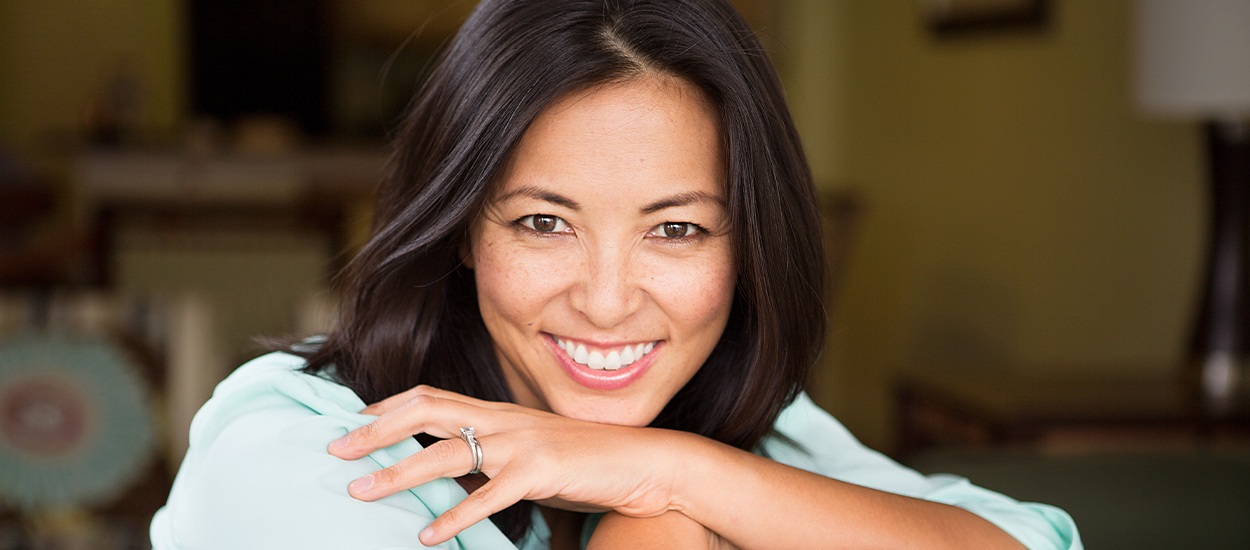 If you are struggling with a chipped, broken, or entirely lost tooth, the Dentistry of Wisconsin team is here to help. Our experienced dentists offer custom-made restorative solutions that can rebuild the strength and confidence your smile is sorely missing, including single dental crowns and sturdy dental bridges. Please contact us today at either of our dental office locations in Beaver Dam and Waupun, WI if you are interested in scheduling a first appointment. From the moment you walk through the front door, we'll be doing our best to help you feel comfortable, at ease, and right at home.
What is a Dental Crown?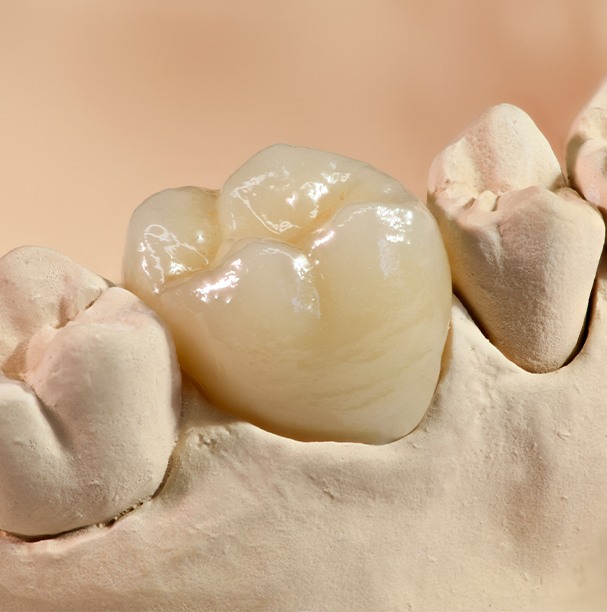 Dental crowns are an essential cornerstone of restorative dentistry. Also known as "caps," they are designed to cover the existing structure of an individual tooth, rebuilding what is missing while also protecting what remains. Our dentists may recommend a new dental crown in a variety of different situations, including the following:
When a tooth is suffering from advanced decay
When a tooth has a large filling that needs additional support
When a tooth has experienced a serious injury
When a tooth is significantly weakened and has a high risk of fracturing
When a tooth has been treated with root canal therapy
When a tooth has been lost and now has a placed dental implant in need of restoration
When a tooth has a serious cosmetic imperfection
Traditionally, dental crowns would have required at least two appointments. At Dentistry of Wisconsin, our crowns are created and completed all in the same day. First, we will need to adjust the tooth or teeth in need of treatment and then capture a detailed impression with our CEREC digital scanner. The crown will be created while you wait here in our office. No messy impressions, no follow-up visits!
What is a Dental Bridge?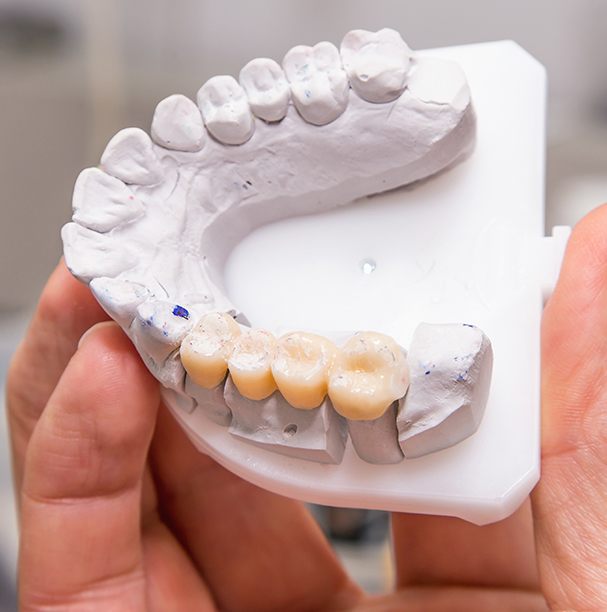 Are you missing multiple teeth that once appeared together in a row? Dental bridges are designed with this specific tooth loss situation in mind. They will literally "bridge" the gap in your smile! A custom-made bridge offers the following benefits to patients in need:
Improve biting strength
Prevent natural teeth from gradually shifting out of alignment
Elevate oral health
Permanently fixed in place – no removal
Traditionally, dental bridges have required adjacent healthy teeth to be filed down to accommodate the placement of new dental crowns on either side, which work like "anchors" that keep the restoration safely in place. While this method is still available, our dentists strongly recommend the use of dental implants instead for a safer, healthier, and longer-lasting result. Like dental crowns, the design and creation of a brand-new dental bridge will require at least two appointments.
CEREC Helps Patients Regain Their Best Smile Faster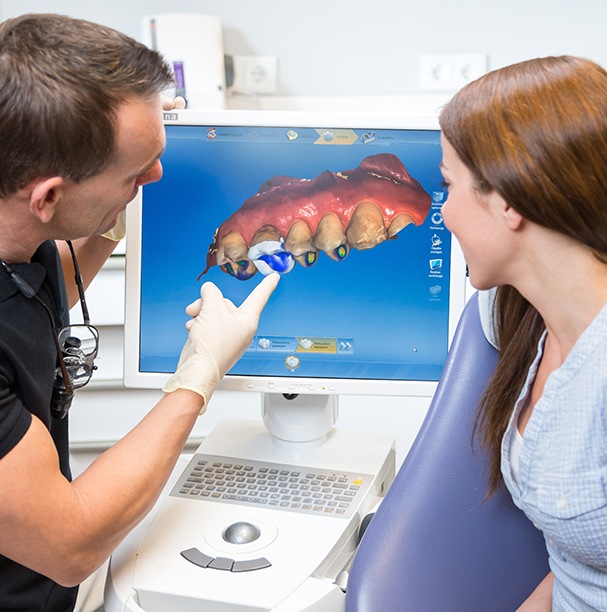 Time is a valuable commodity and one that our dental team certainly doesn't want to waste. In order to design, create, and place dental crowns even faster, we now use state-of-the-art CEREC technology for a more streamlined process that only requires one appointment. Better yet, the quality of your finished restoration is still exceptionally high!