Full & Partial Dentures – Waupun & Beaver Dam, WI
Restore The Function and Look of Your Mouth
Missing teeth can negatively impact your quality of life by making it difficult to complete everyday tasks like speaking and chewing. Whether you're missing multiple teeth or an entire arch, at Dentistry of Wisconsin we offer multiple restorative solutions so you can choose the one that will best suit your lifestyle. Instead of letting holes in your smile wear down your self-esteem and keep you from enjoying the things you love, visit us for a consultation. We'll examine your mouth and discuss all of your tooth replacement options like full and partial dentures. Our team of experienced professionals is excited to help you get your smile back!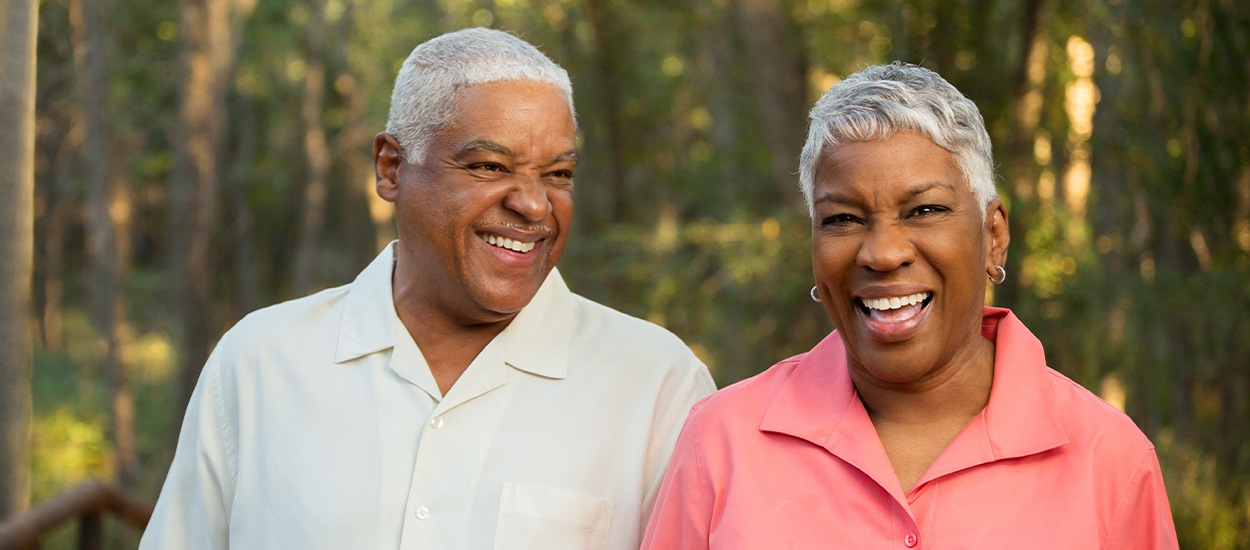 What are Partial Dentures?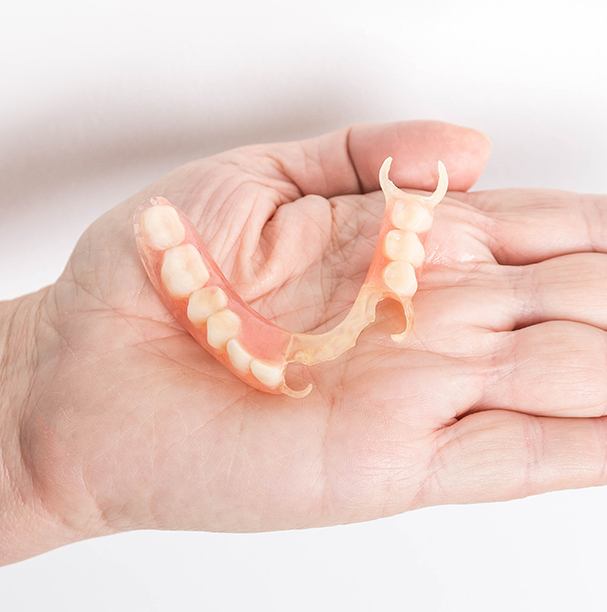 When you're missing a few teeth, you can choose to replace them using partial dentures. This prosthesis helps fill in the gaps in your smile by using specially designed metal or acrylic clasps that grips to your natural teeth to hold your replacement ones in place. The non-metal base resembles your gums for a more discreet appearance.
The replacement teeth sit atop the base and are custom made to look as natural as possible. That way, you'll be able to confidently smile without anybody being able to tell that you have a dental restoration. Typically, the teeth are made from either porcelain or acrylic to flawlessly incorporate with the rest of your mouth.
What are Full Dentures?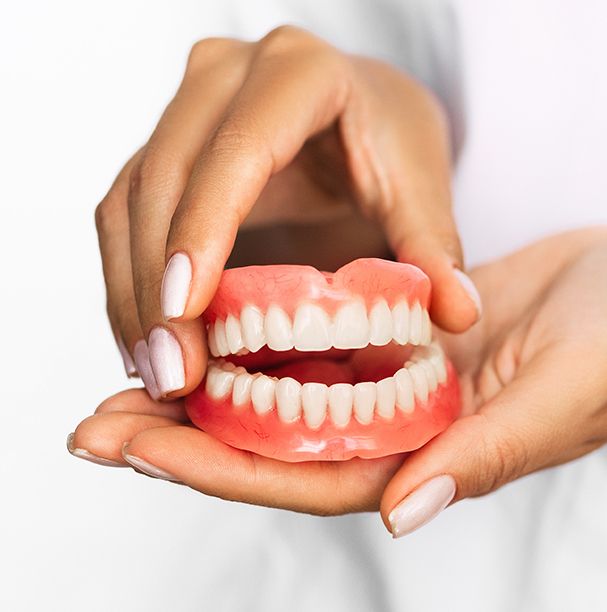 Full dentures are engineered differently than partials to replace either a single arch or all of your missing teeth. They are formed into a horseshoe-shape to keep them from excessively interfering with your tongue movement. The base of your restoration is made from a natural-looking gum-colored acrylic that is designed to be held in place by suction and denture adhesive.
The replacement teeth of full dentures are secured to the base and also made from natural-looking materials like acrylic and porcelain. Our dentists also custom-fit the restorations to your mouth so they don't slip or shift while you eat and chew.
The Benefits of Replacing Missing Teeth With Dentures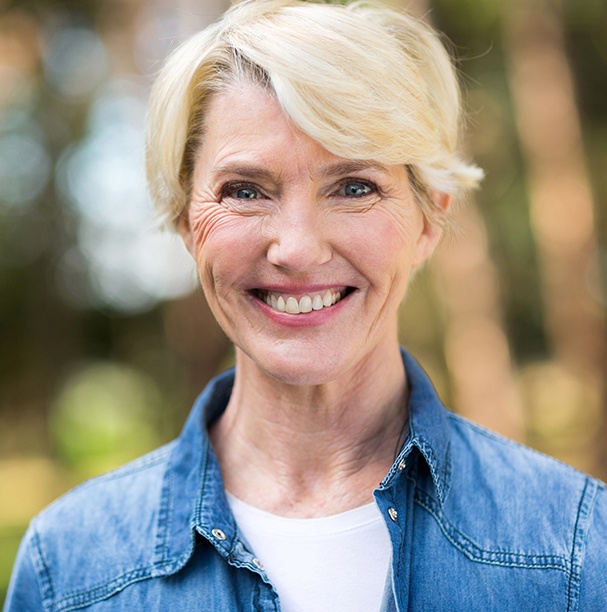 At Dentistry of Wisconsin, we don't want our patients to suffer from having to wear ill-fitting restorations, which is why we take our time to craft comfortable-fitting replacement teeth that can withstand everyday use. Our full and partial dentures offer countless benefits, including:
Better chewing and speaking ability. With missing teeth, you may notice that it's hard to chew food or that you make a whistling or lisp sound when you speak. This can make you self-conscious and negatively impact your confidence over time. With dentures, you can smile, eat, and talk without having to worry about any awkward moments.
Cost-effective solution. Dentures are a cost-effective option to replacing missing teeth and are usually covered by dental insurance. If you're not sure, our team will be more than happy to help you check if your provider will help with the cost.
Long-lasting. With the proper care, your dentures can last from seven to 10 years. Be sure to gently handle them when you're cleaning them to prevent accidental damage. Also, make sure to visit us regularly to ensure that they fit properly.
Replace missing teeth in less time. Other restorative procedures can take months to complete. With dentures, you can expect to have a sparkling and bright smile in a matter of weeks.
Boosted confidence. After you first put your dentures in, you'll realize how much you missed your complete smile. After all, it is one of the first features that new people notice.
If you're looking to replace either a few or all of your missing teeth, don't hesitate to contact our office in Waupun or Beaver Dam. Our staff of trained and experienced dental professionals can't wait to help restore the function and look of your mouth by providing you with quality dentures!