Cosmetic Dentist – Waupun & Beaver Dam, WI
Beam with Confidence with An Enhanced Smile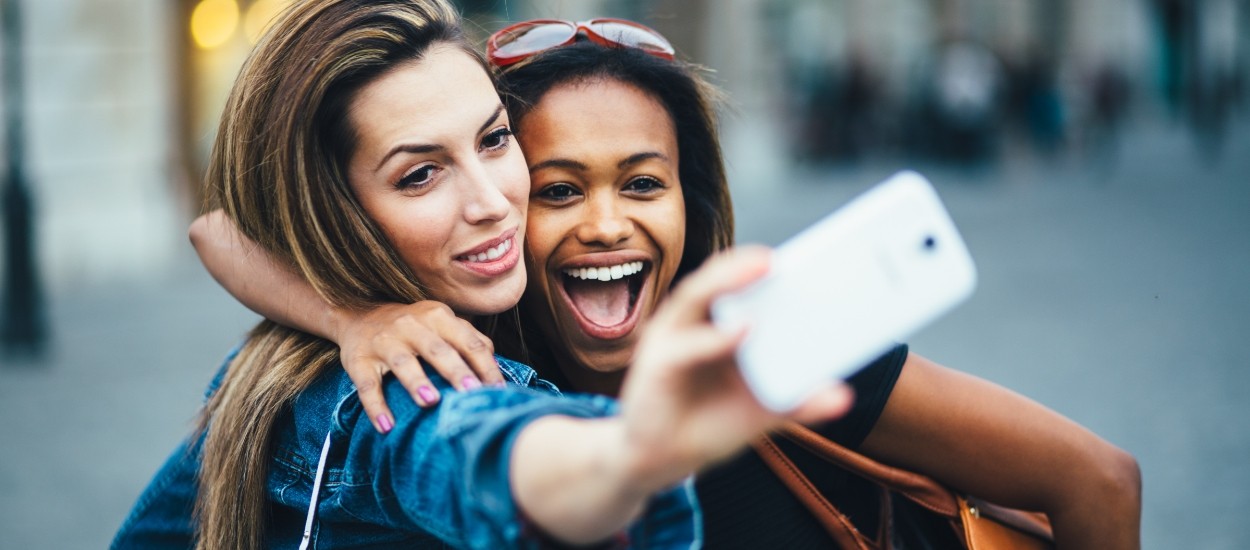 While helping patients achieve excellent oral health is our team's top priority, we also understand that many people are interested in pursuing a more attractive look as well. At Dentistry of Wisconsin, you can find a variety of different cosmetic services that are all designed to effectively treat common flaws and help your smile shine. Our dentists will be happy to help you devise the ideal treatment plan that not only achieves your goals but exceeds your expectations as well. To get started with an initial consultation, please contact one of our two dental office locations in Waupun or Beaver Dam, WI.
Why Choose Dentistry of Wisconsin for Cosmetic Dentistry?
A Reputable Practice with a Relaxed Environment
Providing Personalized Care One Patient At a Time
Vast Array of Cosmetic Treatments
Veneers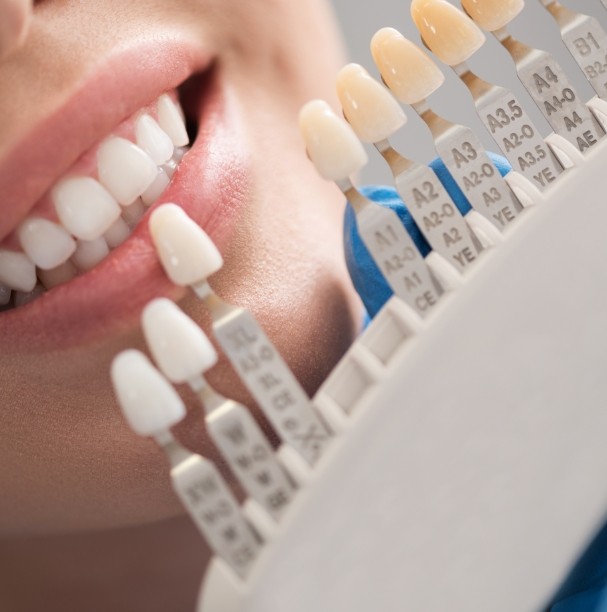 Porcelain veneers are an excellent method for transforming the appearance of several teeth at once in just a few short appointments. This type of restoration is crafted from highly lifelike dental porcelain and designed to be extremely thin – thin enough that it can be placed over the visible surfaces of your smile. All at once, years of imperfections will be safely hidden behind a new look that's durable & functional.
Learn More About Porcelain Veneers
Metal-Free Restorations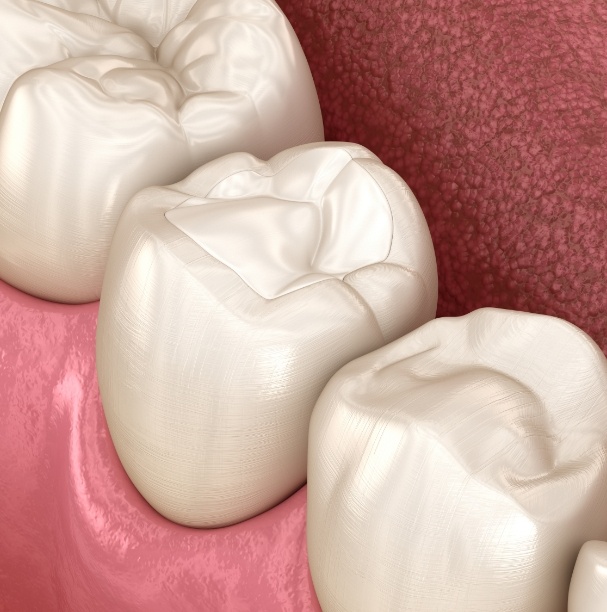 When rebuilding a broken or incomplete tooth, our team believes that patients shouldn't have to choose between improving their health and sacrificing their natural appearance. That's why Dentistry of Wisconsin primarily offers metal-free ceramics for new dental crowns, inlays, onlays, and other restorative solutions. This material is highly aesthetic and will blend in beautifully alongside the rest of the smile – it even has the same translucent qualities as tooth enamel. The lack of dark-colored metals also makes it more comfortable.
Cosmetic Bonding
Even the smallest smile imperfections can grab your attention in the mirror or in photographs. If you're tired of noticing chips, gaps between teeth, or dark spots, direct bonding is one of the fastest ways to hide the damage behind a new, revitalized look. This process will only take a single appointment of your time in most cases. One of our dentists will apply tooth-colored composite resin (precisely shaded to match your smile's natural color) to the requested area and sculpt it into a pleasingly subtle addition.
Teeth Whitening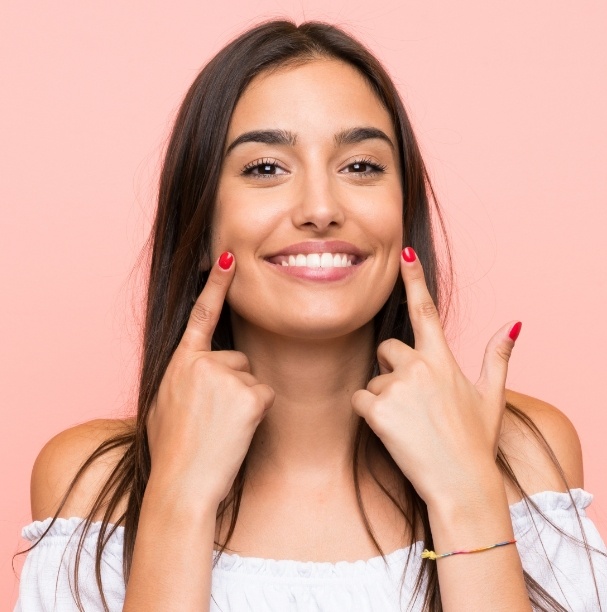 Coffee, wine, old age, genetics – there are several factors that can contribute to teeth becoming stained and discolored over time. Thankfully, it doesn't have to be permanent! Take-home whitening kits are available at Dentistry of Wisconsin for convenient use, and they're much more powerful than anything you'd find at the local pharmacy. After just a few weeks of diligent use, patients can look forward to enjoying a smile that's several shades brighter.
Learn More About Teeth Whitening
Gum Recontouring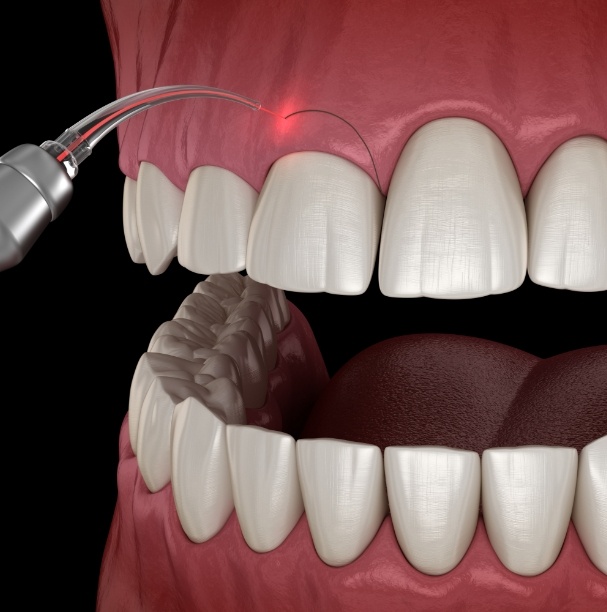 If you feel that your smile is overly short, uneven, or "stubby," aesthetic gum recontouring may be a worthwhile service to undergo. During this procedure, our dentists will carefully and precisely eliminate any unnecessary gum tissue from the mouth, sculpting the gum line into a more pleasing and balanced shape that reveals more dental structure. Better yet, we use a state-of-the-art soft tissue laser for added comfort and a much faster recovery period – most of our patients don't even need local anesthesia!
Learn More About Gummy Smile Correction
Cosmetic Dentistry FAQs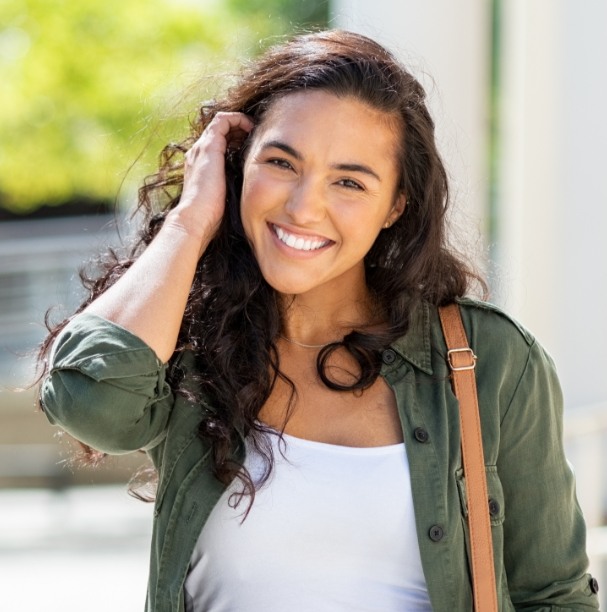 At Dental Group West, we focus on oral health first because it serves as the foundation of your smile. But we believe that every patient deserves to feel good about their appearance as well! Our outstanding team of dentists has advanced training in cosmetic dentistry and many years of experience, and we've put together answers to several cosmetic dentistry FAQs we often hear. But if you have any other questions or want to schedule a consultation, contact us anytime. As cosmetic dentists, we'd love to help you smile with confidence!
Does insurance cover cosmetic dental work?
Not typically. Although it will cover dental work that's needed to improve your dental health, and sometimes that has the added benefit of improving the appearance of your teeth. Here are some examples:
Severe cavities or broken teeth – These issues are often treated with dental crowns to repair damage to teeth and restore their strength and appearance. And with the use of tooth-colored materials, dental crowns look very natural.
Small to moderate cavities – Cavities destroy enamel and can make a tooth look dark or stained. Insurance often covers tooth-colored fillings, which remove the decay and make the tooth look healthy once again.
Also, our office will always work with you to help you get the most out of your insurance and reduce your out-of-pocket costs as much as possible.
What are the most common cosmetic procedures?
Here are some of the most common cosmetic treatments available. After we've assessed your needs, goals and budget during a consultation, we'll customize the right treatment plan for you.
Teeth whitening
Porcelain veneers
Cosmetic dental bonding
Invisalign clear braces (great for adults and teens)
Tooth-colored restorations such as fillings, crowns, and bridges
I don't like my teeth. Is it easier to replace them with implants?
When tooth loss is inevitable, dentures and implants are great replacement options. But they also come with drawbacks and will never function as well as natural teeth. That's why we always recommend saving your own teeth whenever possible.
A far better solution is cosmetic dentistry. As a dentist in Toledo, we have many ways to safely and reliably transform your smile, often in just 1 or 2 appointments. These procedures not only cost less than dentures and implants, but also maintain your oral health as well.
Am I a good candidate for cosmetic dentistry?
Cosmetic dentistry is a great option for most people. However, your smile won't be beautiful until it's healthy, so we'll make sure you don't have any issues that need to be treated first such as cavities or gum disease.
How long does cosmetic treatment take?
It depends on which procedures you're getting. Some people only need a simple whitening treatment, while others need a combination of options to get their ideal results. Here's an estimate of how long common procedures take:
Teeth whitening – You can get started in just two visits. At the first, we'll take impressions of your teeth. Then you'll come back in one to two weeks to pick up your custom trays and whitening gel. After wearing the trays for a couple of hours each day, most people get their results in about two weeks.
Cosmetic dental bonding – This is usually completed in just one visit.
Porcelain veneers – After your consultation, veneers are often done in two visits, spaced about one to two weeks apart.
Does cosmetic dentistry do more than just improve aesthetics?
Absolutely! Cosmetic dentistry may be more focused on the aesthetics of your smile, but it also works to improve your oral health, too. By covering and caring for cracks, chips, stains, and even gaps between your teeth, you are lowering your risk for infection, tooth decay, and even gum disease. Bacteria loves the smallest crevices of your smile, so a small crack can leave you vulnerable to worsening dental problems.
Choosing cosmetic dentistry to reduce the risk will not only improve the status of your oral health, but it will also give you a more pleasant appearance – now that is something to smile about!
Can my teenager receive cosmetic treatment?
Yes, teenagers can receive cosmetic treatment, but it is ultimately up to your dentist in Beaver Dam to determine which ones are safe and appropriate. Metal-free dental restorations, dental bonding, and teeth whitening are possible options your teenager may be able to receive, but depending on their individual case, we may recommend alternative solutions.
Why should I see a cosmetic dentist?
A cosmetic dentist is specifically trained to improve the aesthetic of a person's smile. There are certain skills and techniques that must be developed in order to safely and effectively perform cosmetic procedures such as porcelain veneers, teeth whitening, and more. Making sure you take your time in choosing the right cosmetic dentist is important, as it will determine the look of your smile for years to come. When searching for a professional, check their educational and professional background as well as advanced training and reviews from previous clients.
What can I do at home to keep my new smile looking its best?
To ensure your results last as long as possible, you should try the following:
Brush your teeth twice a day for two minutes
Floss at least once a day
Rinse with an ADA-approved mouthwash
Quit smoking
Avoid hard, crunchy foods
Stay away from sugar as much as possible
Keep your regular six-month checkups and cleanings with our office
Understanding the Cost of Cosmetic Dentistry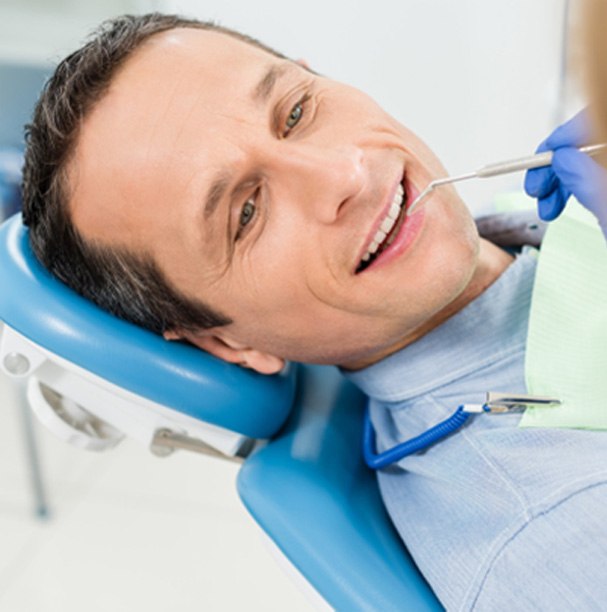 Many people believe cosmetic dentistry is too expensive for the average person, but this couldn't be more untrue. Advancements in dentistry provide more solutions than ever to address common aesthetic concerns, so there's an option to fit all budgets. Although various factors affect the cost of cosmetic dentistry in Waupun and Beaver Dam, we strive to keep a beautiful, confident smile affordable for everyone.
Which Cosmetic Dental Service Is Right for Me?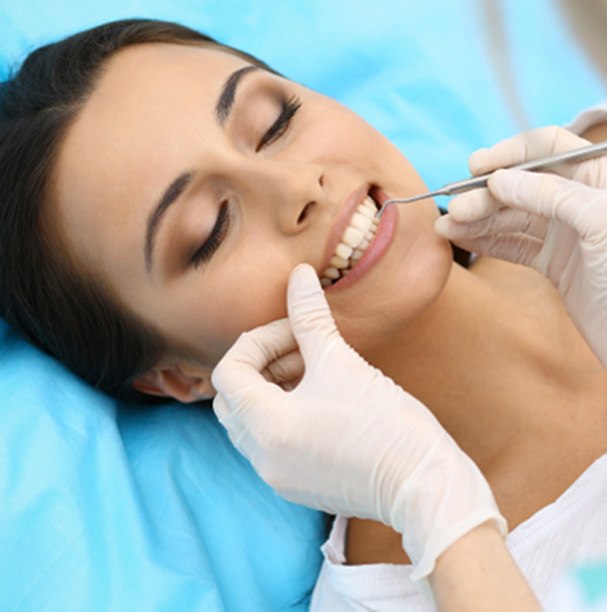 Every mouth and situation are unique, which is why there's no flat fee for cosmetic dentistry. Many things will influence the amount you'll pay, like the complexity of your case and the type of procedures. After examining your mouth and learning more about your goals, your cosmetic dentist in Waupun and Beaver Dam will create a personalized plan, which may include:
Porcelain Veneers: Veneers can correct several imperfections using one minimally invasive treatment. It can be the most cost-effective option because veneers can eliminate needing multiple procedures.
Metal-Free Dental Restorations: All-ceramic materials are used to create a durable, natural-looking restoration.
Cosmetic Bonding: Composite resin is shaded to match the enamel color to fix minor imperfections in one appointment.
Teeth Whitening: A professional-grade whitening gel is applied to the teeth to get them up to 8 shades whiter.
Gum Recontouring: Removing excess tissue with a dental laser can treat a gummy smile or uneven gum line.
We'll explain your estimate and answer any questions, so you'll know exactly what you'll have to pay before committing to anything.
Cosmetic Dentistry Can Be an Investment Worth Making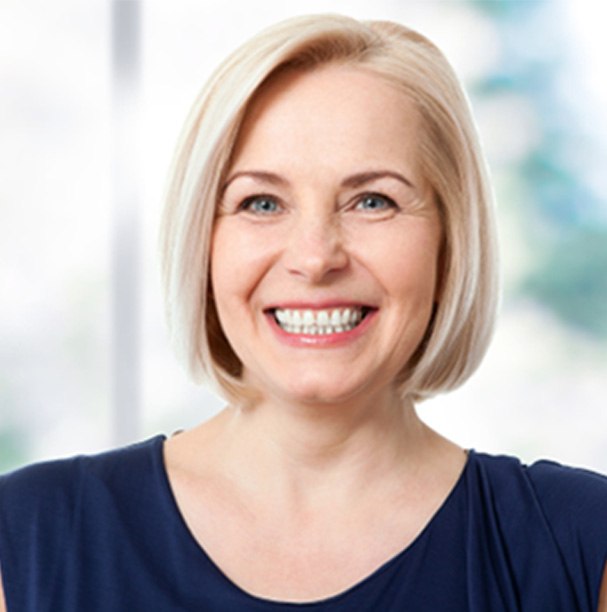 The benefits of a beautiful smile are priceless. Research has found that attractive teeth are associated with youth, confidence, and success. You'll look and feel your best while changing your professional image for better job opportunities. Besides boosting your self-esteem and outlook on life, correcting certain aesthetic issues can improve your oral health, like overcrowded, broken, or decayed teeth. As a result, you're less likely to need a costly procedure later. Your new smile could potentially pay for itself by lowering your long-term oral health expenses.
How to Make Cosmetic Dentistry Affordable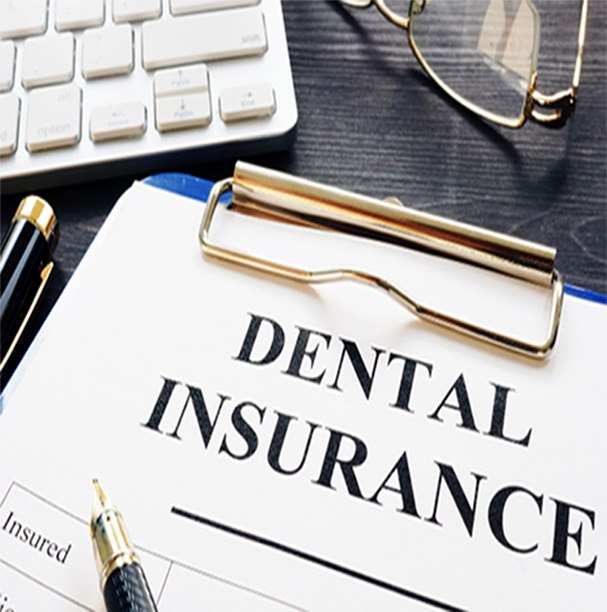 A member of our team will review your payment options to enhance your smile, even if you're on a budget, like:
Traditional Payments: Our office accepts all traditional payment methods, including cash, checks, and credit cards.
Dental Insurance: It's uncommon for dental insurance to pay for elective procedures unless they are medically necessary. Many cosmetic treatments also provide restorative benefits, like metal-free restorations and dental bonding. If your dentist determines a treatment is vital for your oral health, your dental insurance may pay up to 80% of the cost after meeting your annual deductible.
Financing: Based on your credit approval, pay any out-of-pocket expenses using a monthly payment plan with little or no interest using a third-party financing company, like CareCredit.
If you're ready to invest in a picture-perfect smile, or you have questions about your payment options, contact our office today.