Implant-Retained Dentures – Waupun & Beaver Dam, WI
Rebuild Your Entire Smile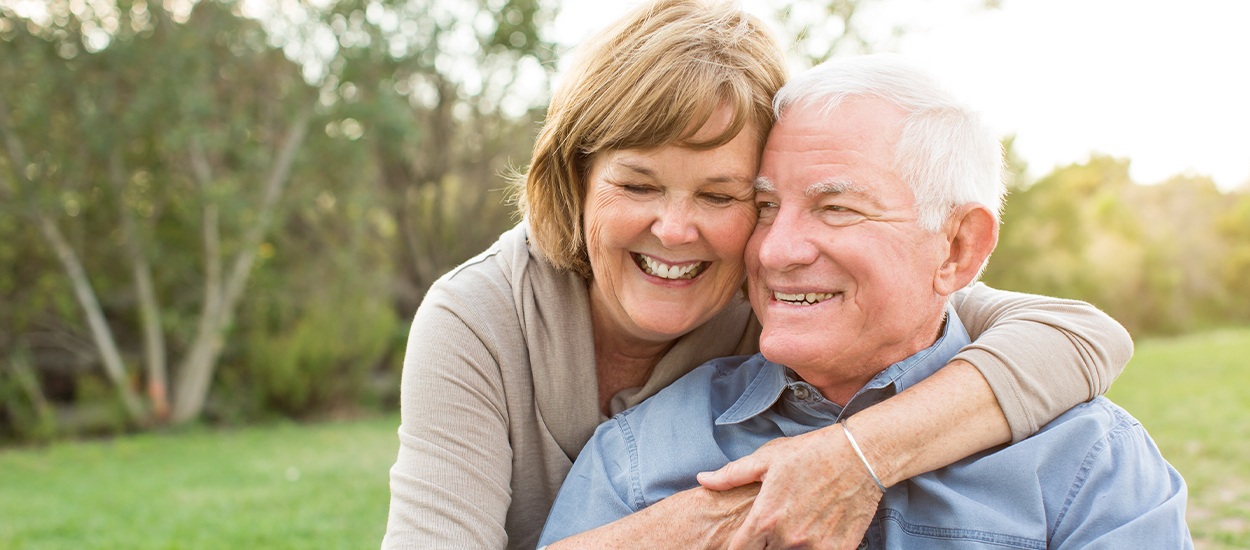 Having visible gaps in your smile can be a major source of embarrassment and make you feel less excited about attending social events with friends or family. Indeed, just a single missing tooth can be a major drag on your quality of life.
Fortunately, even if you are missing multiple teeth, Dr. Werner and our expert team at Dentistry of Wisconsin can help! Find out how implant-retained dentures can restore both your smile and your confidence.
How Do Implant-Retained Dentures Work?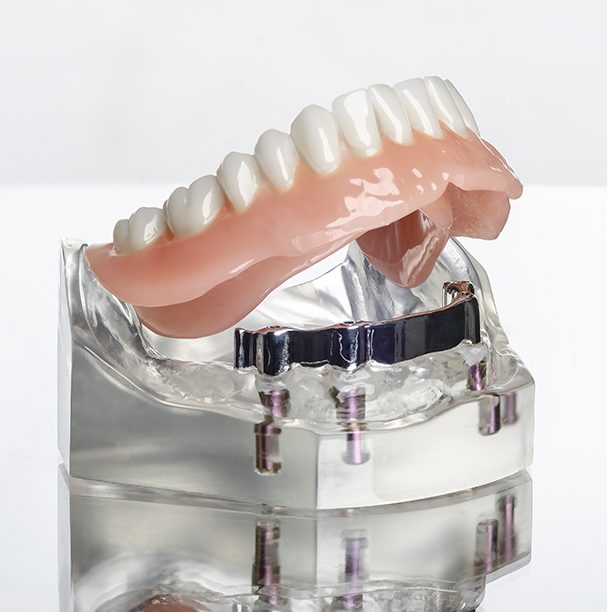 Dental implants in Waupun rely on a small titanium post that our dentists surgically place into the jawbone beneath the gums. Through a natural process called "osseointegration," the implant fuses with the bone over time and acts as an artificial tooth root. By mimicking the natural tooth root structure, a dental implant provides maximum support for an artificial tooth or teeth.
While a single dental implant can replace an individual missing tooth, several dental implants can be placed in the gums to support a whole row of new teeth. If you are missing multiple teeth, implant-supported dentures will have you smiling like new again!
Am I a Candidate for Implant-Retained Dentures?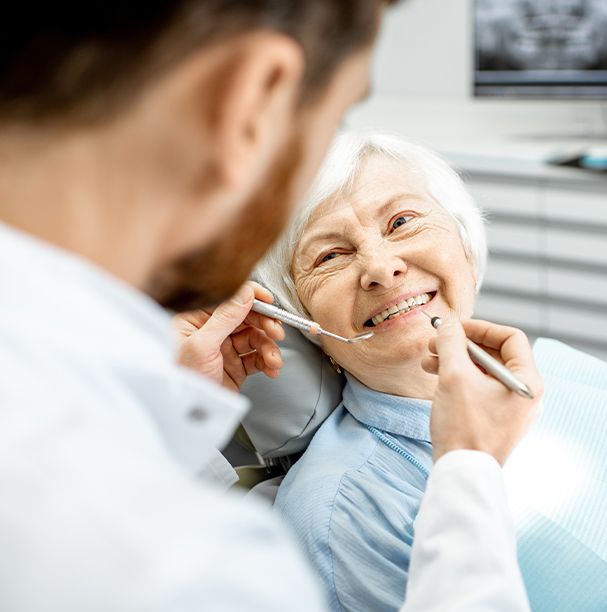 Implant-retained dentures are an excellent treatment option for patients who are missing multiple teeth and have large gaps in their smile. Good candidates for this type of restorative treatment should have:
Healthy gums
A strong and thick jawbone
A good at-home oral hygiene routine
If you are unsure if implant-retained dentures are right for you, talk to Dr. Werner or another member of our expert team. We will gladly evaluate your smile and help decide which treatment is best for you!
The Implant-Retained Dentures Procedure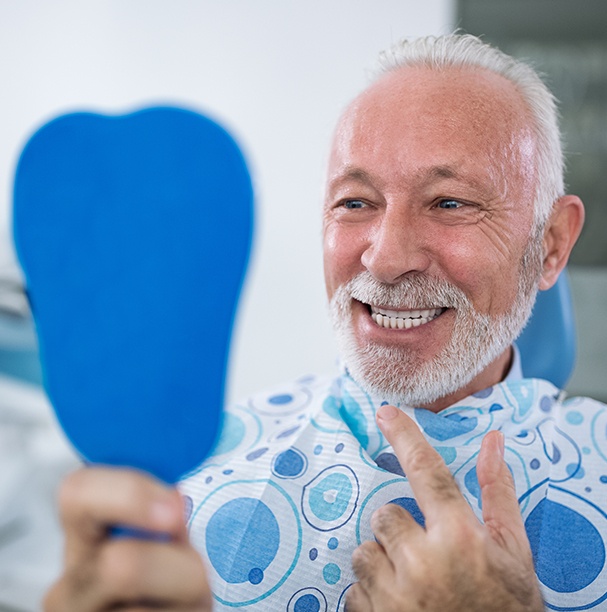 The first step toward a new, rejuvenated smile is to schedule an initial consultation with one of our dentists in Waupun or Beaver Dam to review your oral and general health.
Next, the dental implant posts will be strategically placed in your mouth during your implant placement surgery. Don't worry – we offer sedation or anesthesia to ensure your maximum comfort during this procedure.
Over the next few weeks, the implant post will fuse with your jawbone to create a stable foundation for your new set of artificial teeth. A second minor surgery is necessary to attach abutments to the implant posts. These abutments will connect your new dentures to the posts.
Finally, we will attach your perfectly crafted dentures to the implant abutments and send you out the door smiling!
Benefits of Combining Dentures & Dental Implants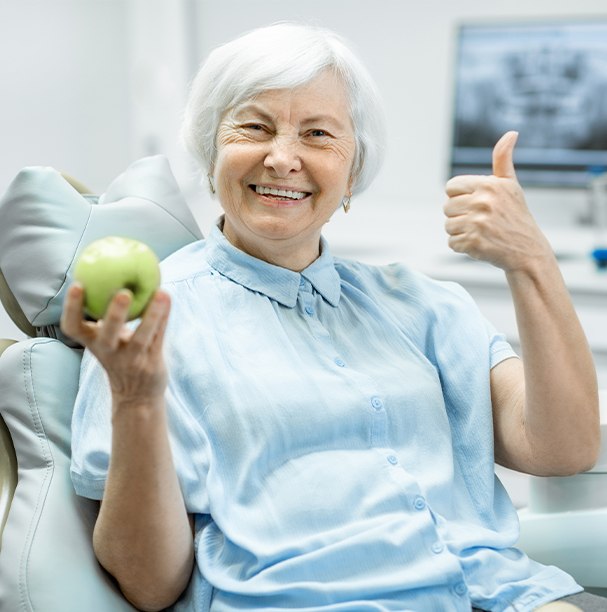 The benefit of combining dental implants in Beaver Dam with dentures is clear – maximum support for your new smile! While traditional dentures can sometimes slip in your mouth, you will never have to worry about slippage with implant-retained dentures. Instead, you will be able to speak, laugh and eat all of your favorite foods worry-free!
In addition, dental implants and implant-retained dentures halt the bone loss that occurs when a tooth goes missing, helping preserve the full, healthy outward appearance of your face.
Lastly, as implant-retained dentures are secured below the gumline, nobody will be able to tell they are not your natural teeth – only you and your dentist will know!