Replace Missing Teeth - Waupun & Beaver Dam, WI
Using Modern Techniques & Materials for Lifelike Results
According to the American College of Prosthodontists, an estimated 140 million people in the country are missing at least one of their teeth. There's absolutely no reason to be ashamed of tooth loss, because unfortunately, in many cases, this oral issue is a natural result of aging that you might not be able to keep from happening. Fortunately, you don't have to live with a gap or large space in your smile forever. At Dentistry of Wisconsin, we offer a variety of custom-tailored, modern dental treatments to restore the complete function and appearance of your smile. Contact our office today and schedule a consultation to learn more.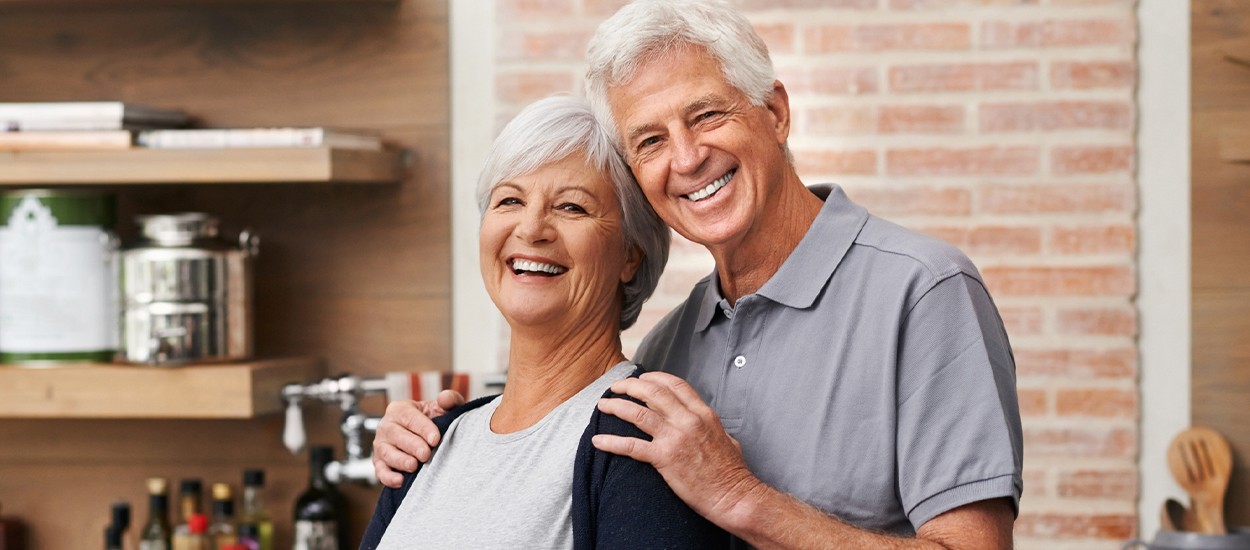 Why Choose Dentistry of Wisconsin for Tooth Replacement?
In-Network with Delta Dental Insurance
Start-to-Finish Dental Implant Treatment
We Use High-Quality Dental Materials
Dental Bridges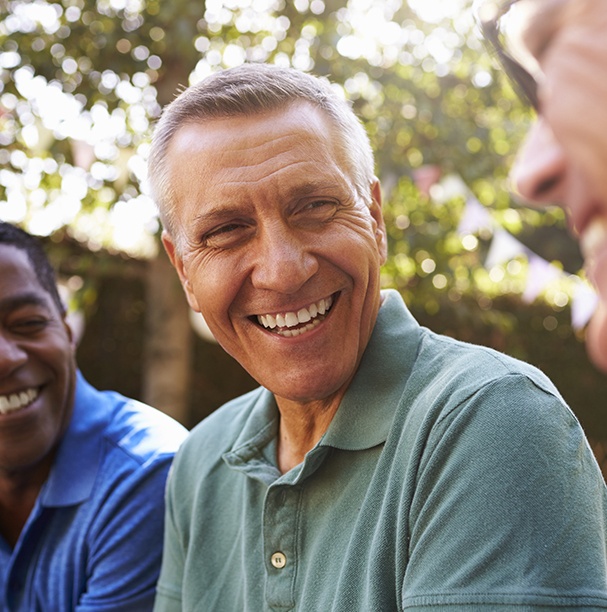 If you're missing one or more consecutive teeth in a row, we can replace the space in your smile with a prosthetic called a dental bridge. These are comprised of two dental crowns located at either end of one or more free-standing replacement teeth (depending on your tooth loss situation). The crowns are anchored to two of your natural teeth to hold the entire prosthetic in place and complete your smile.
Dentures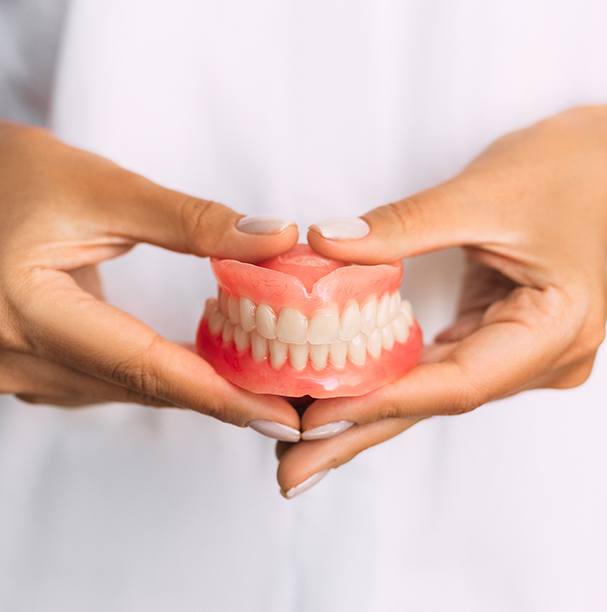 If you have lost a significant number of natural teeth or even an entire arch, a custom-made denture can be a reliable, cost-effective replacement. Traditionally, these prosthetics sit on top of the gum tissue, staying in place with the help of natural suction and/or clasps. Today, our dentists strongly recommend outfitting your new full denture or partial with dental implants for optimal permanence and function. Your new "teeth" will look, feel, and function just like the originals!
Dental Implants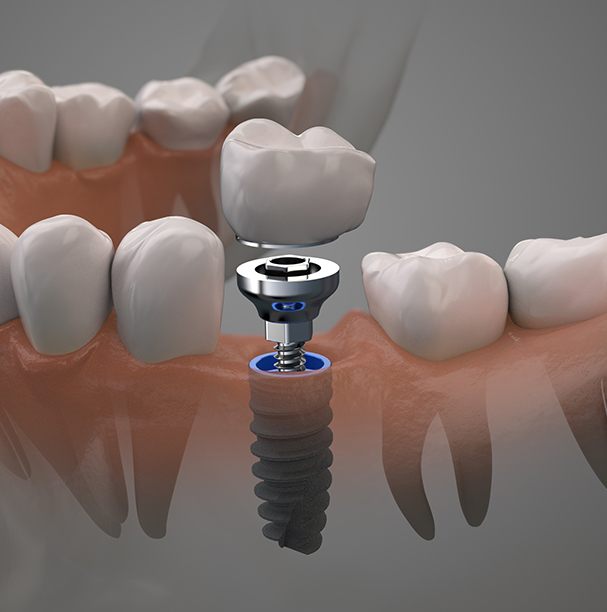 Our team of expert dentists is highly skilled and has completed advanced training in order to provide start-to-finish dental implant treatment in-office, including the placement and restoration of the implants. This modern tooth replacement solution offers a variety of unique benefits due to the fact that it replaces both the biting and root structures of missing teeth, unlike any other options. To learn more, click on the link below.