Preventive Dentistry – Waupun & Beaver Dam, WI
We Can Help You Enjoy Healthy Teeth For Life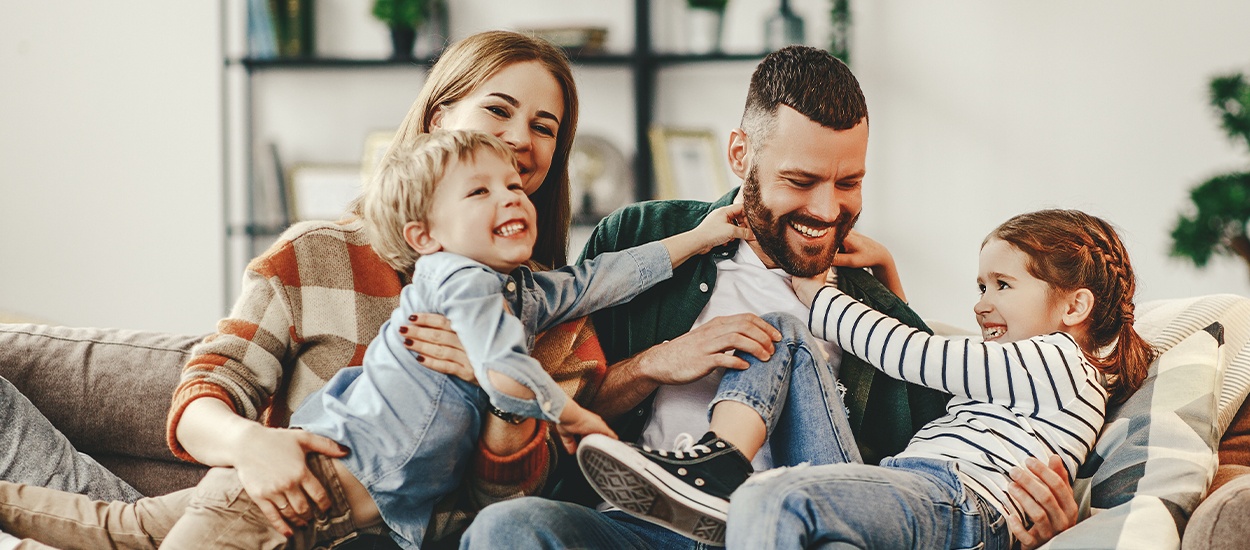 Preventive dentistry is the cornerstone of lifelong oral health, ensuring strong teeth and gums beginning at an early age. While brushing and flossing at home are critical components of a proper oral hygiene regimen, there's no substitute for professional preventive dentistry visits twice per year. These biannual exams and cleanings contribute to lasting oral health and aid in the early diagnosis of any issues that may arise.
A healthy, beautiful smile begins with regular trips to our dental office, where we will always make you feel comfortable and welcome. It is during these appointments that you can feel free to ask our dentists any questions you may have regarding the state of your teeth or gums, helping you gain a better understanding of what's going on behind your smile.
Why Choose Dentistry of Wisconsin for Preventive Dentistry?
Intraoral Camera Helps Us Diagnose Issues
We See Patients of All Ages
In-Network with Delta Dental Insurance
Dental Checkups & Cleanings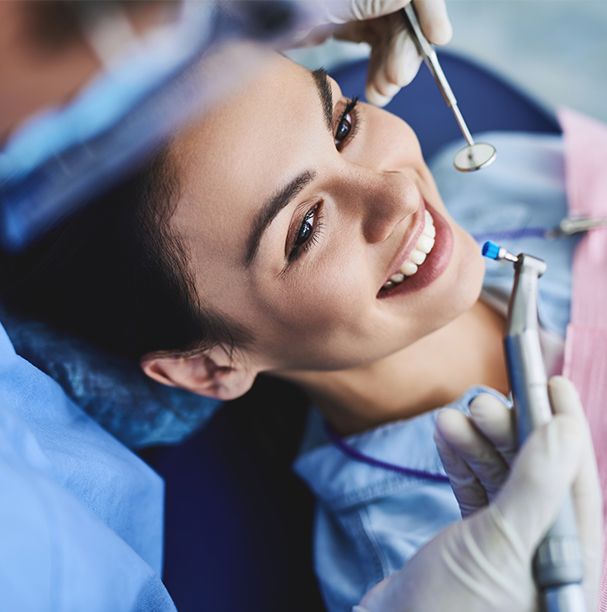 We strongly recommend scheduling at least two checkups and cleanings per year with a trusted dental team like ours. Why? Because many dental problems can develop in subtle, damaging ways that aren't immediately noticeable to an untrained eye. These visits give our dentists the chance to better understand your oral health and address any concerns as soon as they appear. We can also clear away decay-causing plaque and bacteria on a routine basis during a professional hygiene session, helping your smile stay wonderfully bright.
Learn About Checkups & Cleanings
Children's Dentistry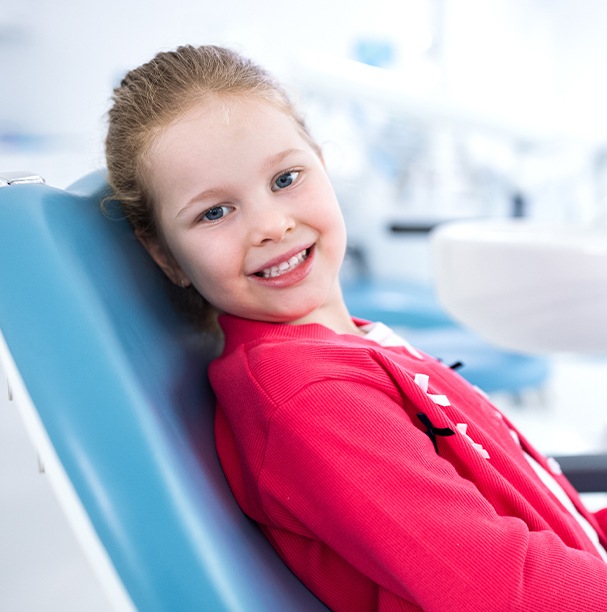 We are happy to accommodate the whole family here at Dentistry of Wisconsin for added convenience, including children. Forming a positive relationship with the dentist's office from an early age can result in lifelong benefits for your son or daughter's oral health, and plenty of our available services are ideal for growing smiles, including dental sealants, fluoride treatment, tooth-colored fillings, and more.
Dental Sealants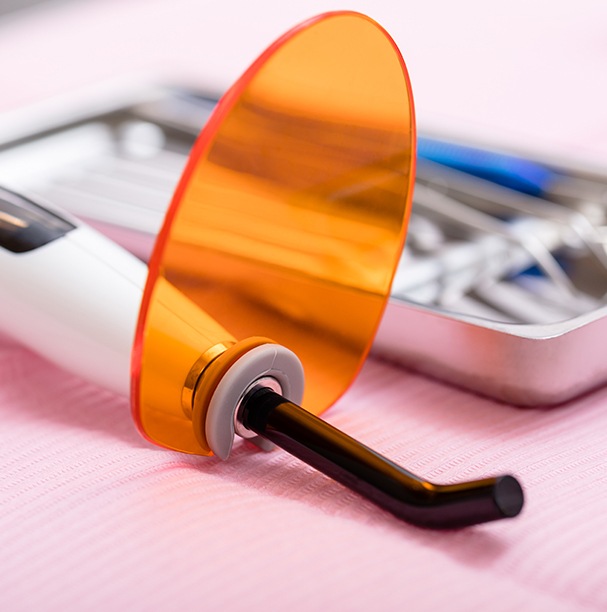 Dental sealants are a simple, but effective protective measure that can help patients (particularly children) minimize their chances of experiencing decay in the vulnerable areas of the mouth. The chewing surfaces of the back teeth (the premolars and molars) have deep pits and grooves, which can attract accumulation of food debris over time. What's worse is that these areas can be tricky to reach and clean effectively, especially for littler arms. Sealants will cover these teeth and block out damaging bacteria, resulting in stronger, healthier smiles.
Fluoride Treatment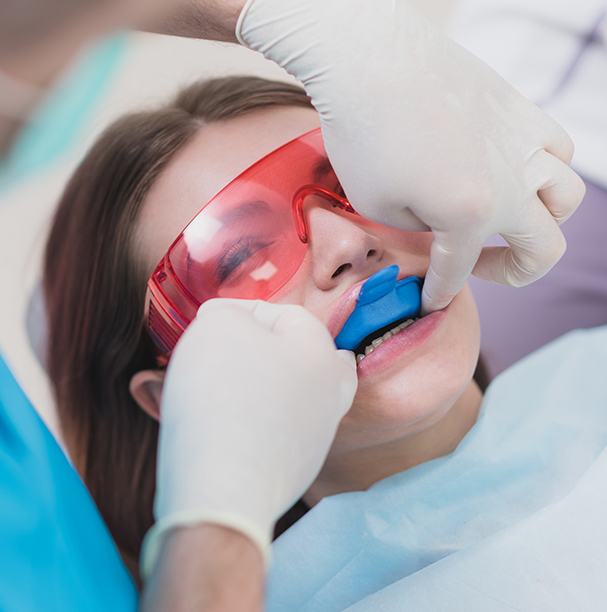 Fluoride is a natural mineral that can have positive, long-term benefits on a person's oral health. Years and years of research have demonstrated a clear link between safe fluoride exposure and stronger tooth enamel, as well as fewer instances of cavities on average. If you or your child is not receiving the fullest extent of these benefits in everyday life, our dentists may recommend professional fluoride treatment in either of our practices. This process only requires a simple, minutes-long application, and it can be completed during a typical checkup and cleaning.
Oral Cancer Screening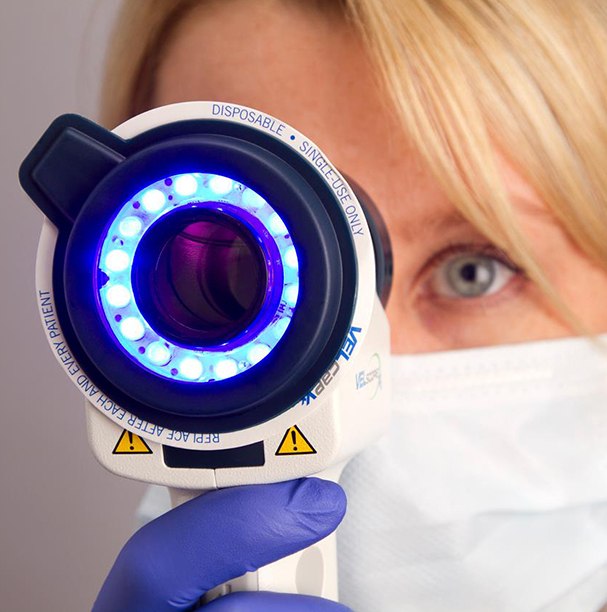 Oral cancer is a highly dangerous and even deadly condition that is often not identified until it's already reached advanced stages. In order to protect our patients' wellbeing, we've integrated dedicated screenings into regular checkups so that we can discover suspicious abnormalities as soon as they develop. If there are any strange sores, discoloration, or crusts on the oral tissue, our dentists will help you take the next steps towards a biopsy and diagnosis.
Sports Mouthguards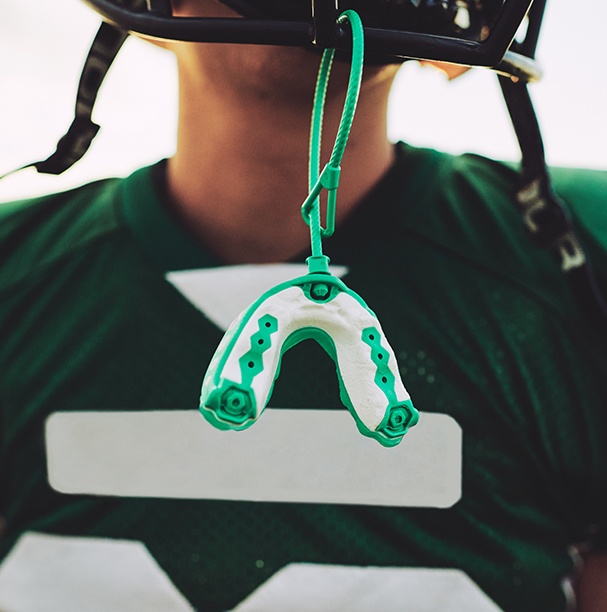 If you or a family member is a passionate athlete, it's important to keep in mind that the teeth are very vulnerable to physical contact with players, hard surfaces, or objects during the big game. In fact, as many as 40% of dental injuries every year are sports-related! That's why we strongly recommend the diligent use of an athletic mouthguard. While there are "one size fits all" appliances available, a custom-made model from Dentistry of Wisconsin is preferable because of its superior durability, comfortable fit, and flexibility.
Nightguards for Grinding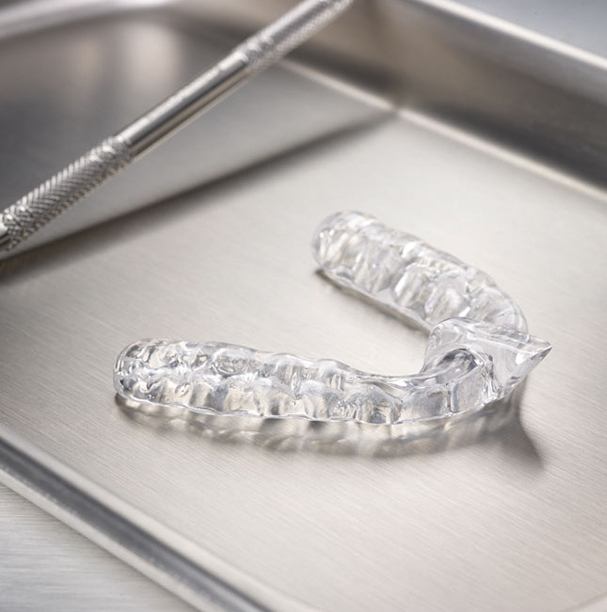 Patients of all ages can fall victim to bruxism (chronic teeth grinding/clenching) over time, and a majority will only experience the ill effects while sleeping, leaving them confused as to why their jaw hurts in the mornings and why their teeth are becoming increasingly more worn-down. Thankfully, a personalized nightguard can work wonders in preventing damaging contact between the rows of teeth, providing plenty of durability and oral comfort until morning.