December 4, 2018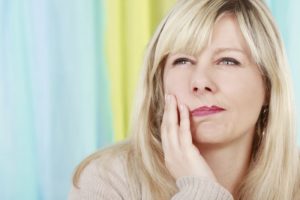 Have you been experiencing severe pain in one of your teeth that stops you in your tracks? If so, the culprit may be the accumulation of bacteria in your tooth. If that's the case, you may be a candidate for a root canal in Beaver Dam. As you read on, learn what this procedure entails and why a simple cavity filling may not suffice.
The Most Common Cause of Tooth Pain
You are locked in an endless battle with the bacteria in your mouth. Thus, if allowed to get out of control, they can cause chaos, which starts with them forming into a greater structure called plaque.
Unaddressed, the plaque can cling to your teeth and eventually bore tiny holes called cavities. Because the enamel (the hard, outer part of your teeth) has no nerves, you won't feel any pain from the development of the cavities until they reach the more sensitive dentin area.
What Happens When Bacteria Aren't Removed?
The warning sign of a problem is usually a pain sensation that results from the bacteria entering the dentin area. If the issue isn't taken care of, then the bacteria will eventually move into the more sensitive inner tooth where the canals and nerves are housed.
Once the decay gets to this point, you're likely to experience more intense bouts of pain. Furthermore, the problem will not be correctable with a simple cavity filling.
It's Time for a Root Canal
At this point, your dentist may suggest root canal therapy (also called a pulpectomy). This may be the only viable option because there has been too much material lost to the decay and this is the last chance to salvage the tooth.
Here are the steps to the procedure:
X-rays – Your dentist will begin by capturing X-ray images, which are useful in pinpointing the decay.
Anesthesia – To ensure you have a comfortable procedure, local anesthesia is then applied.
Initial incision – Your dentist will start the process by making an incision into the tooth to gain access to the decayed tissue.
Bacteria removal – Next, he or she will remove the decayed tissue and then thoroughly clean the area.
Filling – Then a compound called gutta-percha is added that fills the vacated space.
Final Seal – The tooth is then sealed using dental cement and capped with a temporary crown.
With a fully restored tooth, you will have a "clean slate" so you can chart a new chapter in your dental health life. Then by practicing excellent oral hygiene and being sure to maintain regular visits with your dentist in Beaver Dam, you'll be able to enjoy excellent oral health for years to come.
About the Author
Dr. Metzger has been practicing in the dental field for nearly a decade now, and he looks forward to many more years in this fulfilling line of work. Dr. Truckenbrod is originally from Burlington, Wisconsin. He chose to attend the University of Wisconsin-Madison and then pursued his doctorate at the University of Washington. Together, Dr. Metzger & Dr. Truckenbrod continue Dr. Katz' legacy by helping patients get relief from tooth pain by providing them with root canals at Dentistry of Wisconsin, and can be reached for more information through our website.
Comments Off

on What is a Root Canal in Beaver Dam? Do I Need One?
No Comments
No comments yet.
RSS feed for comments on this post.
Sorry, the comment form is closed at this time.