October 20, 2018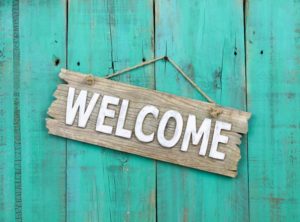 Welcome to our first blog post! As your dedicated and caring dentist, we're committed to providing you with the information you need to maintain a healthy, fresh, and beautiful smile. In the future, you'll find a treasure trove of information on our blog that touches on a range of oral health topics, from home-care tips to the basics of various dental procedures. Check back often for updates! For our first blog post, we would simply like to introduce ourselves and our practice.
Our Doctors
We have four amazing dentists on our team who collaborate to provide patients with beyond-exceptional care:
Thomas Katz has been practicing dentistry for over 40 years. He was one of the first dentists to adopt CEREC technology, and he is still interested in using the latest tools and techniques available to treat patients.
Derek Metzger has nearly a decade of dental experience under his belt. He is passionate about both the science and art of his profession.
Nate Truckenbrod is a Wisconsin native. He loves to work alongside his fellow professionals to provide top-notch dental services to patients.
Madalyn Werner just joined our practice last month! She earned her dental degree in 2016, and we couldn't be happier to welcome her to our team.
Our Services
We strive to offer truly comprehensive care. Some of the services we offer include:
Preventive care — We hope to stop dental problems in their tracks.
Emergency dentistry — We're always ready to help you cope with unexpected tooth trouble.
Restorative dentistry — We can efficiently and beautifully repair damaged teeth or replace lost teeth.
Dental implants — Implants are the best tooth replacement option that modern dentistry has to offer, and our doctors are more than qualified to perform this complex treatment.
Cosmetic dentistry — Whether you want a full smile makeover or something as simple as professional whitening, you can count on us as your cosmetic dentist.
Advanced services and technology — With tools like a 3D cone beam scanner, a CEREC machine, and the Wand (which painlessly administers anesthesia), we provide comfortable, precise care.
A Personal Touch
Our philosophy on dental care is simple. We want our patients to recognize that their wellbeing is our top priority. That is why we invest in the latest technology, and it is why each member of our staff takes a personal interest in the folks who visit our practice. We're always ready to answer your questions, address your concerns, and go out of our way to make you feel comfortable. We even offer sedation options for individuals who get a little (or very) nervous about their dental treatment.
If you would like to learn more about our doctors, our practice's policies, or our services, you're welcome to get in touch. When you're ready to schedule your first appointment, you can call either one of our offices or use the convenient form on our website. Our entire team looks forward to making you a part of our family of happy, satisfied patients.
Comments Off

on Your Dentist Extends a Warm Welcome!
No Comments
No comments yet.
RSS feed for comments on this post.
Sorry, the comment form is closed at this time.